---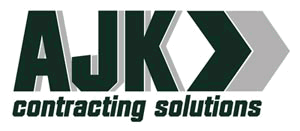 Landscaping, Design, Contracting, Sports & Leisure, Drainage
Call us on (01606) 891327 to discuss Plant Hire or Contracts or email us at sales@ajkplanthire.co.uk or contracting@ajkplanthire.co.uk
---
AJK Contracting Solutions offer specialist Earth moving, Landscaping and Excavation works.
---
From Cemetery extension work through to golf course construction and formation works, we have the skills and machines required for first class results.
We use the latest laser levelling equipment and specialist Low Ground Pressure machinery to ensure professional results at every site.
AJK's pedigree as a landscaping, leisure and agricultural contractor is well known and respected within the industry.
---